The Doctor Spot
Free Health Clinic
Serving families in medically underserved areas of Dallas/Fort Worth.
The Doctor Spot
Free Health Clinic
Serving families in medically underserved areas of Dallas/Fort Worth.
The Doctor Spot will be closed on
May 23rd, May 24th, and 06/07/2022.
Spanish: El Doctor Spot estará cerrado Mayo 23, Mayo 24th, y 06/07/2022.
ABOUT THE DOCTOR SPOT – FREE HEALTH CLINIC
The Doctor Spot is a free medical clinic for children in the Dallas Fort Worth area.
Currently, the free health clinic is located inside the Inspired Vision Compassion Center located at: 2019 N Masters Dr, Dallas, TX 75217. Monday-Thursday 8:30 a.m. to 2:00 p.m. (subject to change).
*Holiday hours update:
1/17/22 – Closed in observance of Martin Luther King Jr. Day
2/21/22 – Closed in observance of Presidents' Day
Sports Qualifying Physical Examinations
Physical exams for clearance forms for athletics.
Well-visits
Well-visits include hearing and vision screenings, lead screenings, preliminary testing for iron deficiency anemia.
Asthma Management
Visits will focus on symptom treatment, medication compliance, and parent/child education on identifying and avoiding triggers.
Identify and minimize asthma triggers.
Understanding and taking medications as prescribed.
Monitoring asthma to recognize signs when it is getting worse.
Educate children and parent on what to do if asthma symptons gets worse.
Sick Checks
A basic sick check occurs when a child is not feeling well (i.e. sore throat, nausea, fever, earache, headache). Strep infections, flu, virus symptoms, etc. will be diagnosed and treated.
Obesity Screenings
These will be given especially to children between the ages of 6 to 18 years. Parents will be trained by volunteers on what foods to purchase for their overweight or obese children.
Free Vaccines and Immunizations
Diphtheria/Tetanus/Pertussis
Hepatitis A
Hepatitis B
H. Influenza type b (Hib)
Influenza
Measles/Mumps/Rubella (MMR)
Pneumococcal (PCV13)
Chickenpox (Varicella)
Rotavirus (RV)
Polio (IPV)
Human Papillomavirus (HPV)
Meningococcal (MPSV4/MCV4)
Find out more information on The Doctor Spot services here.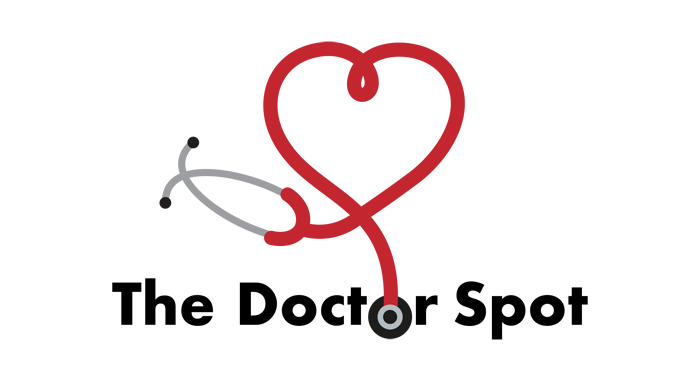 The Doctor Spot is a mobile medical unit. When kids can't go to the doctor, they can go to The Doctor Spot. That's the idea behind The Doctor Spot, a mobile medical unit providing basic medical services for kids in some of Dallas/Fort Worth's most medically underserved neighborhoods.
Learn More
The mobile pediatric clinic travels around the Dallas/Fort Worth area to strategic sites such as elementary schools and apartment complexes. The goal is to provide care on a routine basis in order to keep our community in good health. The clinic is staffed with a Nurse Practitioner and a Medical Assistant. It offers sick checks and preventive care, including immunizations, athletic exams, and obesity screenings–the services that kids need to be healthy and thrive both at home and in the classroom. Mobile pediatric clinics are already proven to be successful in communities around the country, including Memphis, Miami, Houston and San Antonio.
Normal hours – Monday through Thursday, 8:30 a.m. to 2:00 p.m.Click here to download The Doctor Spot Temporary Location (updated schedule) (subject to change).
En español 
The Need Is Real and Urgent
FAMILY NURSE PRACTITIONER
Marisa-Joy Gingerich, FNP-C, received her undergraduate degree from Tarleton State University in Stephenville, Texas in 2005 and her nurse practitioner degree from Vanderbilt University in Nashville, Tennessee in 2016. She is certified with the American Academy of Nurse Practitioners.   She worked for Ascension Health in Hillsboro, TX for a couple years before working in California the last two years as a provider to five different companies.  Working for multiple companies as a traveling nurse practitioner allowed her to see many different parts of California, be exposed to different cultures and gave her invaluable medical experience.
Learn More
Ms. Gingerich is trilingual and delighted to work with The Doctor Spot as it incorporates her love for providing medical care with a passion for serving others.  She loves spending time with her dog, being outdoors, playing the violin and most of all, spending time with her friends, family, nieces and nephews.
Get information on the mobile sonogram unit, here.