LifeSavers Foundation Board Members
Jody Mow, Board Chair
Susie Hawkins, Governance Cmte Chair
Ripple Terrell, Governance
Robin Turner, Secretary
Michele Zugaro, Finance Cmte Chair
Paula Smith, Chaplain
Bill Denton, CEO
Toni Bowen
Jessica Freeman
Irum Jones
Margaret Neubauer
Kamilia Smith, MD
Allie Beth Stuckey
Marietta Vetter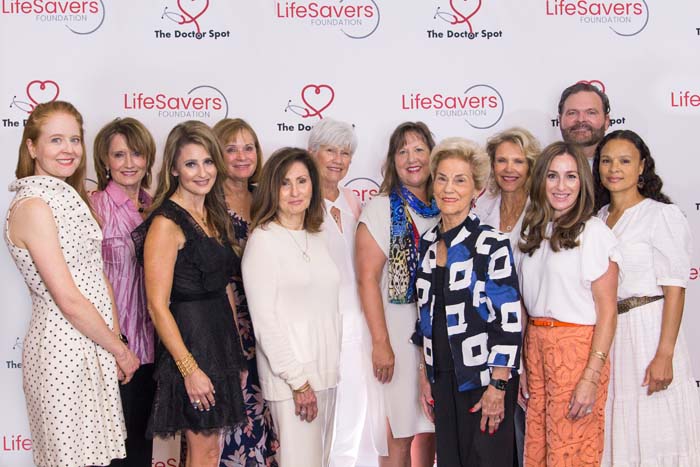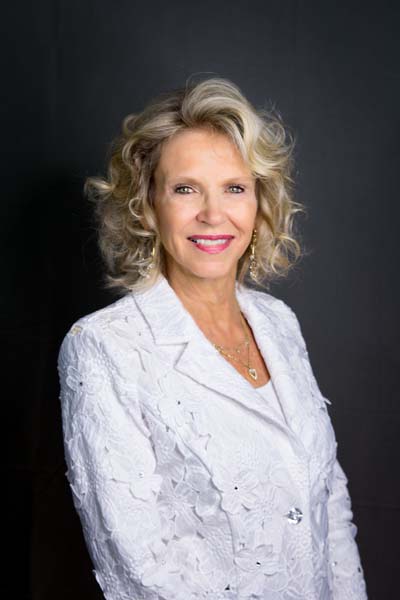 Jody Mow Bio
Jody Mow, M.Ed., is a Certified Health Coach, Speaker, Bible Teacher, National Marketing Director with Juice Plus Company, and the Board Chair of LifeSaver Foundation.
She co-leads a home-based non-denominational Bible Study (Omega Outreach) with Susie Hawkins, for women who want a community of acceptance and hope.
She was one of the original board members of LifeSavers Foundation, founded in 2004. LSF is a faith-based nonprofit devoted to rescuing underserved children and families through three programs:
First, a pro-life Mobile Sonograms.com unit providing free sonograms and access to prenatal care for women with no resources. Second, LifeSavers operates a free children's mobile medical unit called The Doctor Spot, and finally, LifeSavers Upscale Resale store that provides free diapers, car seats, and other necessities for new moms.
Jody loves cooking, gardening, travel, reading, history, hiking, and her seven grandsons.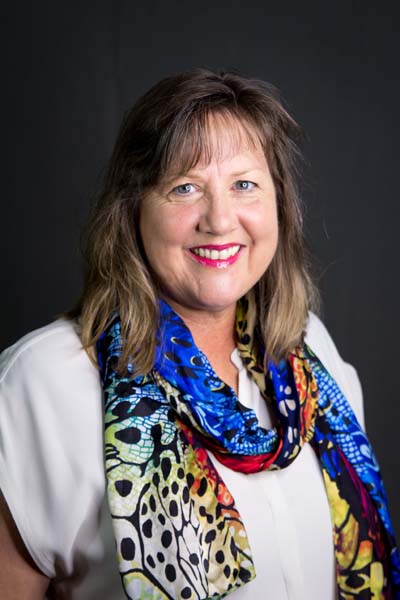 Ripple Terrell
Governance
Ripple Terrell Bio
Ripple Terrell has served as a LifeSavers Foundation board member since 2002. She served as board secretary from 2002 to 2020, and then was elected to the position of vice-chair in 2020. Ripple has been a dedicated volunteer at Upscale Resale store since 2003 increasing her service from eight hours per week for the first four years to twelve hours a week, which she currently serves.
Ripple is married to Brooks Terrell and the couple has three children: Luke, Lee, and Alicia Terrell, and two grandchildren, August and Keller Terrell.
Ripple received her bachelor's degree from the University of Southern Florida and attended Baylor University. Ripple graduated from Richardson High School.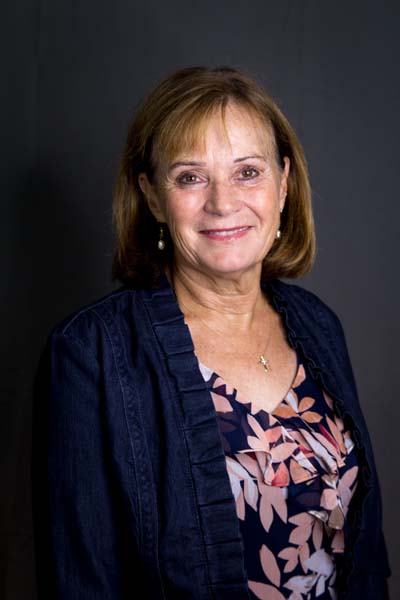 Michele Zugaro Anderson
Finance Cmte Chair
Michele Zugaro Bio
Michele Zugaro has served as board member with LifeSavers Foundation (LSF) since June 2020 and has held the position of Treasurer. Michele is a retired educator of 28 years, a math teacher for most of her career, and then an Advanced Placement (AP) Statistics instructor for the last six years. She has also served as the statistics reader for the AP College board.
Michele moved to Texas in 1981 and has three married children and nine ngrandchildren. Michele received her Bachelor of Science degree in Business Administration from the University of Akron. She earned her teaching certificate from the University of Texas at Arlington.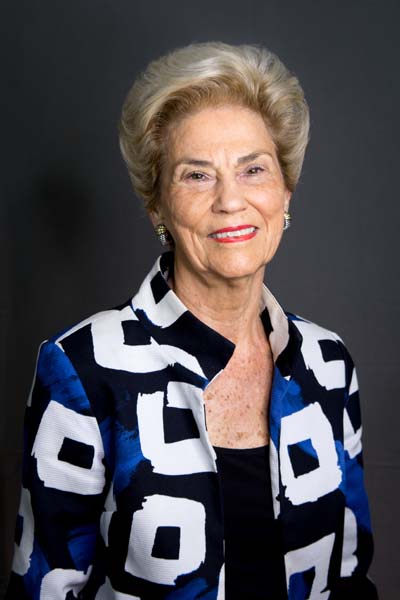 Paula Smith Bio
Paula Smith serves as Chaplain with LifeSavers Foundation (LSF), providing spiritual support and prayer for not only LSF board members, but for the families the foundation supports. A board member since 2002, Paula served as vice president from 2002 to 2020., Paula has volunteered every week at Upscale Resale store since opening its doors in 2003 at the Richardson, TX location.
Paula is married to Jim Ray Smith and has three children: Ray Smith, Brad Smith, and Ripple Terrell. Paula and Jim have six grandchildren, with four graduating from North Dallas High School, Paula's alma mater. Paul also attended Baylor University.
Bill Denton Bio
William "Bill" Denton is the Chief Executive Officer (CEO) of LifeSavers Foundation, bringing over 30 years' experience as a former healthcare executive and trained medical professional. He has worked with board members to develop an exciting five-year strategic plan which is now being implemented.
Bill has spent his entire career in the medical field serving in leadership roles at General Electric Healthcare Partners, Novia Strategies, Huron Consulting, Arthur Andersen and Baylor University Medical Center. He was the project administrator for the Healthcare Leadership Council Foundation's Romanian Assistance Project and spent the first decade of his career working in various clinical and management roles in hospitals.
Bill has volunteered with the Center for Disease Control and Prevention developing and implementing the Nation's occupational safety and health research agenda, High School for Health Professions and Boy Scouts of America as an Eagle Scout advisor. He holds a Master of Business Administration in Management from Amberton University, Bachelor of Science in Healthcare Administration from Texas A&M University, and an associate degree in nursing from Angelina County College.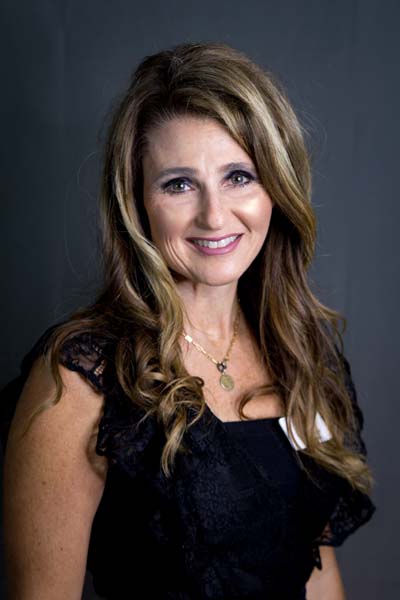 Toni Bowen Bio
Toni Bowen has served as a LifeSavers Foundation (LSF) board member since 2020 and is active with LSF's Upscale Resale Store where she recruits teens to volunteer with the store, as well as assisting with the boutique at LSF's luncheons. She is the co-owner of Follow the Trends, an online apparel company in Dallas, Texas which specializes in providing on-trend clothing and accessories to women and teens across the country.
Toni graduated from Baylor University with a Bachelor of Business Administration (BBA) In Finance and started her career working for Mobil Oil. She left Mobil Oil to gain experience in sales and launched a children's apparel line in the Southeast United States. Toni returned to Mobil Oil to assist with the ExxonMobil merger. From there, TXU recruited Toni to assist with bringing their trade floor from Houston to Dallas. She worked in many positions such as Settlement and Operational Accountant, Risk Analyst and Power Pricing.
Toni is married to John Bowen and has two daughters. Toni loves being active and volunteering in their schools with organizations such as Praying Parents, enjoys watching them play numerous sports, and spending time as a family in Newport Beach, California every summer. Toni attends Gateway Church.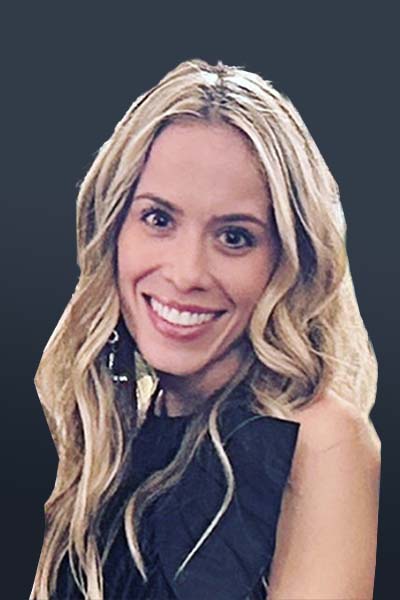 Jessica Freeman
Board Member
Jessica Freeman Bio
Jessica Freeman is a native Texan and currently resides in Dallas, Texas. She developed a strong passion for volunteering and serving others at a young age, committing her time to various faith-based organizations and ministries at home and internationally. Jessica has a unique way of being there for people when they need it most.
Jessica has always had a strong work ethic, starting her career in the family car business during high school. She later earned a degree in advertising and public relations from Texas State University. After college, she returned to the family business where she excelled in finance operations.
Jessica and her husband Jake have been married for 13 years and have three young children (Emerson, Eason and Fallon). Jessica is involved in her children's school, where she leads fundraising efforts and is an active volunteer. The family spends their summers in Coeur D'Alene, Idaho, where Jessica loves to play pickleball, hike and wake-surf. The Freeman family are active in their faith and attend Gateway Church in Dallas, TX.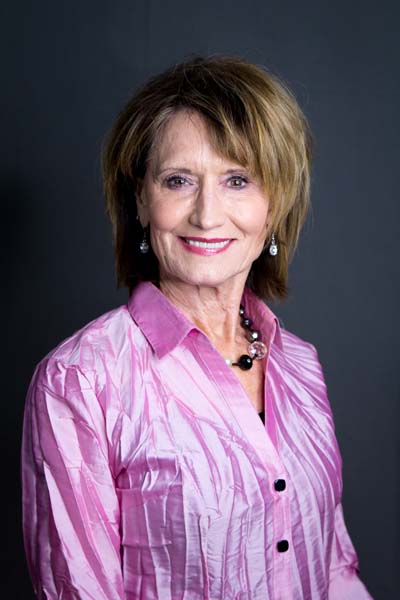 Susie Hawkins
Governance Cmte Chair
Susie Hawkins Bio
Susie Hawkins is a board member with LifeSavers Foundation (LSF) and is actively involved in ministry as a pastor's wife, teacher and volunteer. She is co-writer and founder of Passover for Christians ministry, which encourages Christians to observe Passover from a Christian perspective, as a part of their Holy Week traditions.
Additionally, Susie is involved with women's ministries at both Prestonwood Baptist Church in Plano, Texas, and First Baptist Church of Dallas. In addition to writing and speaking opportunities, some of her favorite activities in ministry are sharing with small and informal groups of women and ministry wives at churches of all sizes around the country.
Susie is actively involved with the Southern Baptist Convention's causes and committees. She served on the Baptist Faith and Message Study Committee in 2000. She serves as part of the steering committee of the SBC Women's Leadership Network, which connects women in various capacities of leadership across Southern Baptist entities, institutions, and churches. Susie enjoys leading and advocating for the Widows' Might prayer ministry and Mission: Dignity.
A native of Austin, Texas, the former Susan Cavness has been married to GuideStone Financial Resources President O.S. Hawkins since 1970. Together, they have two married daughters, Wendy and Holly, and two sons-in-law, Brian and David, and have six grandchildren.
A noted author, Susie holds a Master of Arts in Christian Leadership and a Master of Arts in Theology from Criswell College. Her writing appears on Engage (blog), Bible.org. Additionally, Susie has contributed to various publications, such as Voices Behind the Veil and the Women's Evangelical Library Commentary. Susie is also the author of From One Ministry Wife to Another.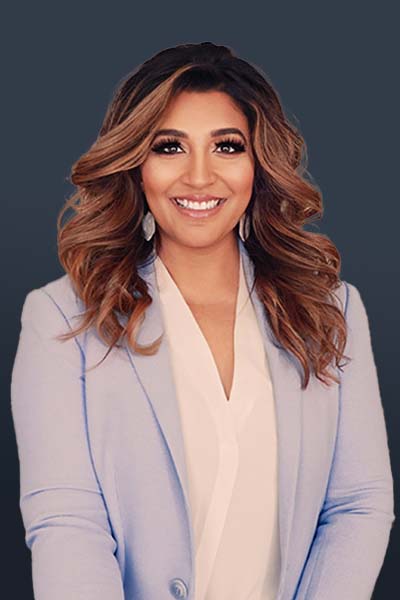 Irum Jones Bio
Irum Jones has been a board member with LifeSavers Foundation since 2022. She wears multiple hats including mom, wife, trusted advisor, award-winning business coach, entrepreneur, author, podcaster, and philanthropist. Through hard work in business coaching and philanthropy, she utilizes her amazing ability to transform environments, communities, and businesses into places of profitability and productivity.
Irum currently serves as President at Dallas Professional Women, a network of women professionals whose mission is to create a better tomorrow by providing professional training and business coaching to over 10,000 business owners. She is the founder of her family's flagship business, Electrician On Call, where she works alongside her husband, David. Irum recently launched SPARK360; a nationally acclaimed STEM program dedicated to providing workforce development opportunities for all – particularly those from underserved backgrounds. Irum also leads Anchored in Christ, a national Bible Study journey that helps high-impact women transform their lives and businesses.
Irum has a Bachelor of Science in Network Communications Management including Construction- Skilled Trades licenses in the state of Texas. She resides in Far North Texas with her two children, Zara and Lennox, her husband of 23 years, David, and her fur baby Bubba. Irum and her family are members of Prestonwood Baptist Church.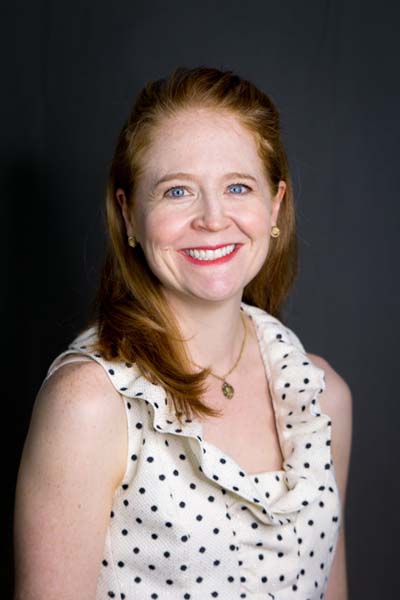 Margaret Neubauer
Board Member
Margaret Boren Neubauer Bio
Margaret joined LifeSavers Foundation as a board member in 2021. She is an attorney and previously served on the board of the Dallas Historical Society. She has been active in the pro-life movement and is a member of St. Thomas Aquinas Catholic Church. Margaret is married to Jonathon and they have 3 children, ages 10, 7 and 4.
Margaret earned her Juris Doctor degree with honors from the University of Texas School of Law and a Bachelor of Arts in Plan II with highest honors from the University of Texas at Austin. She earned her Masters of Arts degree in history from Southern Methodist University.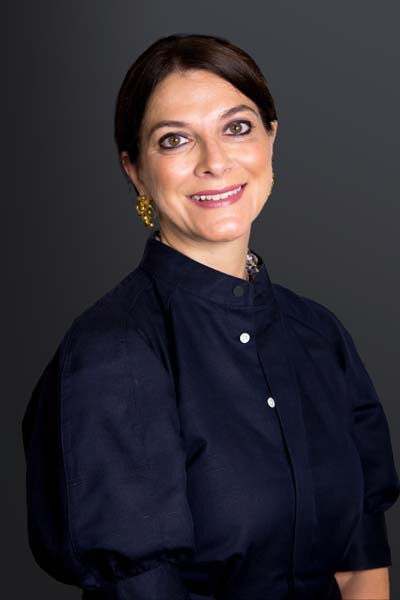 Kamilia Smith, MD
Board Member
Kamilia Smith, MD Bio
Dr. Kamilia Smith is a LifeSavers Foundation board member. Board certified in Obstetrics and Gynecology, she practiced at Baylor University Medical Center for 13 years. Dr. Smith believes in the advocacy for better healthcare for all women. She has served the women of Texas by championing for improvement in policies in Washington DC and Austin.
Dr. Smith is the founder and director of Charleston House which takes a personalized approach to women's healthcare and wellness, improving the overall experience for women throughout all stages of life.
A certified menopausal practitioner through the North American Menopause Society and a clinical assistant professor, Dr. Smith has completed an Executive Healthcare Leadership Fellowship from Creighton University. She has also pursued additional training in obesity, weight management and aesthetics to address the many needs of today's women.
Kamilia resides in the Lakewood area with her husband and three children. Motherhood is one of her highest callings and it inspires her daily, both personally and professionally. She considers serving the women of her community a true privilege.
A native Texan, Dr. Smith completed her undergraduate degree from Texas A&M. She graduated from medical school at the University of Texas Health Science Center in San Antonio and completed her residency at Baylor University Medical Center in 2007.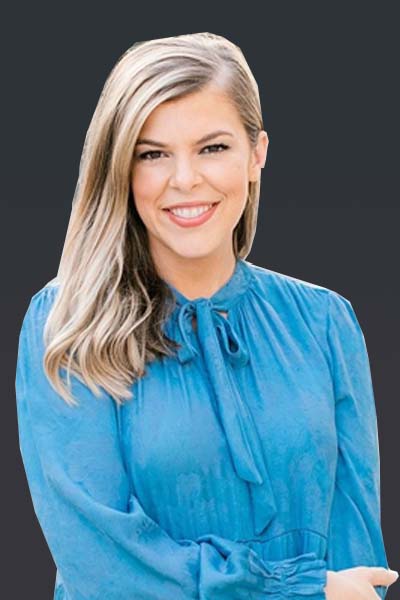 Allie Beth Stuckey
Board Member
Allie Beth Stuckey Bio
Allie Beth Stuckey is a LifeSavers Foundation (LSF) board member, a wife, mom, born-and-raised Texan, podcast host, author, commentator, and speaker, who is passionate about helping women build their worldview upon the truth of God's Word. She speaks to various organizations across the country to help young women think critically and biblically about the today's world.
After graduating from college, Allie Beth relocated to Athens, Georgia, where she accepted a job in public relations and social media strategy. In 2016, she started a Facebook page called The Conservative Millennial. After a few months, Allie Beth's videos on the page took off—getting hundreds of thousands and then millions of views. In 2017, she accepted a job at TheBlaze as a contributor and began offering commentary on a variety of Fox News shows. By 2018, Allie Beth had moved over to CRTV, where she started her podcast, Relatable. TheBlaze and CRTV have since merged into BlazeTV, which now distributes her show where they analyze culture, news, politics and theology from a Christian, conservative perspective.
Allie Beth earned a degree in communications studies from Furman University in Greenville, South Carolina. She is the author of You're Not Enough (& That's Okay): Escaping the Toxic Culture of Self-Love.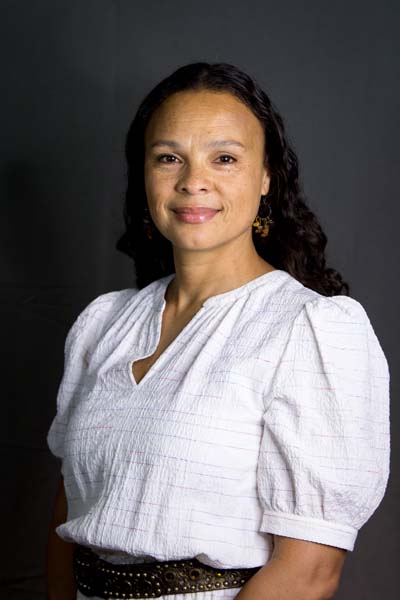 Robin A. Turner Bio
Robin Turner joined LifeSavers Foundation as a board member in 2021. She is an adjunct professor at Dallas Baptist University in the Business School. She has also been a residential Real Estate Agent since 2010.
Robin had served for several years on LifeSavers Foundation's Board of Reference with her husband, Scott Turner. Their son, Solomon, is a student-athlete at the University of Hawaii. They are members of Prestonwood Baptist Church.
Robin has a Bachelor of Arts in Psychology and a master's degree in Labor and Industrial Relations from the University of Illinois at Urbana-Champaign.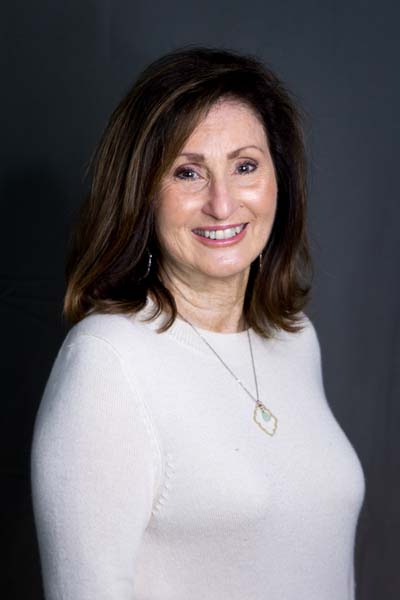 Marietta Vetter
Board Member
Marietta Vetter Bio
Marietta Vetter has served as a LifeSavers Foundation (LSF) board member since 2016. Marietta is active in the wholesale and retail apparel industry as a sales representative with Dallas Apparel Company and also as a buyer. Marietta is owner of Follow the Trends online apparel. She also serves as a board member of Forever Kids. Marietta has two daughters and four grandchildren.
Marietta is a graduate of Vanguard University in Costa Mesa, California.