Start Your Own Fundraiser
Looking to make a bigger impact for your favorite nonprofit?
Start Your Own Fundraiser
Looking to make a bigger impact for your favorite nonprofit?
Here is a guide to help create a do-it-yourself fundraising program that gives you the tools to raise money to help women and children in need.
USE THE POWER OF EXISTING PLATFORMS
Facebook has set up a robust fundraising platform that makes it easy for you to create your own fundraising page for any type of event you want. Ask for donations to be made to LifeSavers  Foundation in lieu of a birthday or wedding present. Set-up an activity for your friends, family or co-workers with all proceeds benefiting LifeSavers Foundation. The opportunities are endless.
Here's an easy way to get started. On your mobile device, click on your profile, then type in 'Fundraisers' by using the search icon (upper right corner). Then, follow the instructions on how to start a fundraiser. On desktop or laptop, click the nine-dotted icon (upper right hand of page) and in the search menu type in 'Fundraisers'. Then click on Fundraisers to select your favorite cause.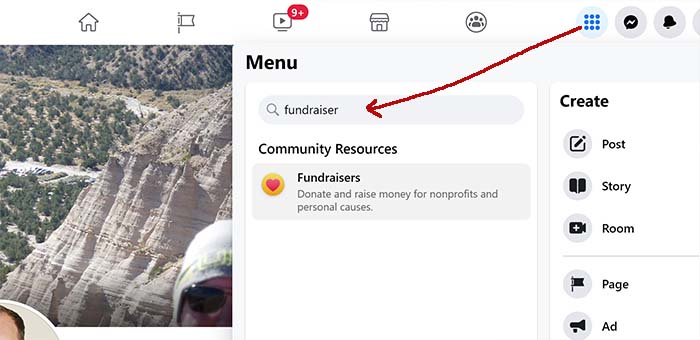 Additional fundraising options.
Below are some fundraising ideas.
SPORTS AT HOME
Create your own sporting event using supplies from around the house and ask friends to do the same from their homes. For example, set up a putt-putt course or a bowling lane with plastic bottles as pins, play a game of HORSE on the basketball court, play horseshoes or cornhole!
ONLINE WORKOUT
Lead an at-home workout, yoga routine or cardio dance class over livestream and ask for a donation for participants to attend. Or up the ante with a workout challenge on social media. Ask for donations per jumping jack, miles ridden on a stationary bike, or offer to eat a hot pepper if you reach your goal during the livestream. Challenge others to top your record for sit-ups, lunges, miles run, etc. If they decline your invitation to sweat in solidarity, welcome a donation instead.
PARTIES AND EVENTS
Karaoke, talent show, happy hour, trivia – nearly any gathering can be hosted in person or online! Ask for donations to LifeSavers as an entry fee.
ARTS AND CRAFTS
Use your skills to virtually teach a class, such as drawing, crocheting, crafts for kids or a makeup tutorial. Wine and paint nights also work well over video conferencing. Attendees can donate to join the fun, and you can auction off the finished product to the highest bidder.
COOKING AND BAKING
Instead of a cookout, invite friends and family to teach others how to make a favorite recipe over video in exchange for a donation. Or host a live cake decorating contest where votes are cast by making donations. The cake with the most donations wins!
CARDS AND GAMES
Rummy, Bridge, Mahjong, Bunko, board games and even puzzles can be played online or in- person with friends and family. Ask participants to donate to play, offer prizes to winners and encourage donation bets to raise money.
CREATE YOUR OWN
From garage sales and movie nights to cook outs and theme parties, you can create any type of event for your fundraiser. Use your creative side to create a fun event to support LifeSavers Foundation.
ATHLETIC CHALLENGES
From hiking, cycling, running or walking a 5k to putting on golf, tennis events, pickleball or volleyball tournaments, you can have fun raising money while doing the activities you enjoy.
MEMORIALS
Set up a tribute or memorial in honor of someone that you love.
GIFTS
Ask friends and family to forego the traditional birthday, graduation, wedding or anniversary gifts for you and support your fundraising instead.