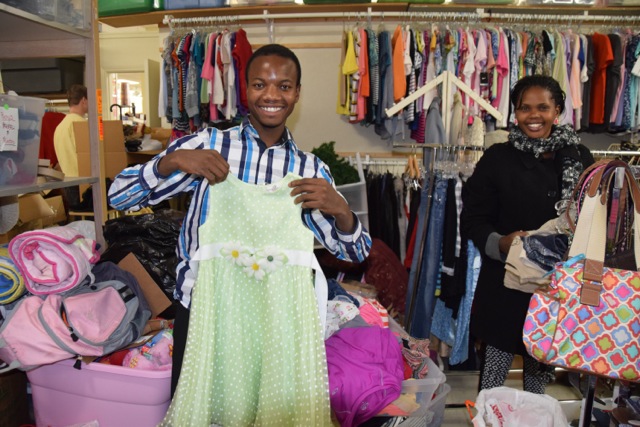 The LifeSavers Foundation is a faith based approach to health and well being for expectant mothers and young children, through The Doctor Spot, Community Mobile Sonogram, and the Upscale Resale Store in Richardson, TX.
We also like to share stories about how we've touched others and how they've touched us. Thank you to our friend Shelley for sharing the story of Emma and his wife.
Emma is a pastor in Uganda and he has also completed nursing school and is in his last year of medical school.
They had an amazing time at the LifeSavers Resale Store! They collected items for the children and people in their church in Uganda.
They have 500 people in their church with three services.  They said they will pass out the items at Christmas and there will be a line of 200 children or more lined up to receive an items.
Emma has a very sweet testimony on how God saved him out of his Muslim background and Islamic religion.  His father was a sheik in the Islamic faith; something equivalent to a pastor.
Thank you for opening up your hearts and your store to share with so many in need.  I will ask Emma to email me pictures of the children receiving the clothes.
God Bless You and LifeSavers Foundation.
Shelley.